It's no secret: I am head-over-heels in love with
Sapphire Soul
. Part of my "fitness" lifestyle includes mental and emotional fitness, and receiving these Mindful + Mystic subscription boxes is helping me get back in touch with my spiritual self for a healthier soul. My shooting star arrived the other day with January's box, and I could barely contain my excitement! Even the Sapphire Soul packaging (this month a giant, shiny, sapphire-blue envelope) brightens my day - my shipping label says "You can make a wish, you can make it happen, you WILL make 2016 the Best. Year. Ever." It's been my goal to have 2016 be MY year, and I think it's just another sign from the Universe that even my packages believe in me!
Of course, the label isn't just talking about me. ALL of us can make 2016 the Best. Year. Ever. And that's why Sapphire Soul compiled this amazing box to kick off the new year. Rather than just sending an assortment of mystical items based on a theme, this box is actually a guide for a new you! Sure, there are a few metaphysical toys to play with, but the focus of January's set is the New Moon Wishing program.
Disclaimer: I received my box at no cost in exchange for my review. All opinions expressed herein are my own. This post contains affiliate links.
Developed by Sapphire Soul founder Allison Dailey, the
New Moon Wishing guide
around which the January box is built provides essential parts for your "soul toolkit." New moon energy promotes growth, and this phase is perfect for launching new beginnings. Dailey's practices outline ways to harness that energy, while also encouraging the notion of
co-creating -
that is, taking an active role in the pursuit of your future. She draws an important distinction between simply wanting change and "going through the
process
of wishing for it." When you participate in this wish process, you are taking control of your desires and manifesting your dreams rather than sitting back and waiting for the Universe to just give you what you want. Making the wish in your head is not enough; you must make it in your heart, then make it over and over again with your intentions and actions.
Missed the January box? That's okay! The New Moon Wishing
The New Moon Wishing program includes information on moon phases and crystals, ideas for creating sacred space, and ideas for how to practice your own New Moon Wishing rituals. Though Dailey writes about the practices she has developed over the years, your wishes are your own, so why shouldn't your wishing practices be your own as well? Dailey encourages participants to adapt her rituals and methods into something more personal. Her guide provides all the insights and directional advice for how to approach wishing as an active process, but it is up to you to really make the practice your own!
My packet contained additional items to help enact my wishing rituals, too. One of the steps to fulfilling wishes is making your desires known to the Universe - and one of the best ways to tell both the Universe and yourself that you are dedicated to a wish is to write out what you want in detail. The New Moon Wishing practice included in this month's kit suggests keeping a journal dedicated to mindful wishing, so Sapphire Soul provided a delightfully cute crystal-filled pen for participating in the wishing packet and keeping your journal! As always, the crystals have been infused with good vibes - and in this case, a little extra sun and moon light energy!
I also received a small box of moon incense, which perfectly compliments this month's new moon ritual theme. It smells wonderful and will be a much more apropos to my wishing ceremonies than any of the more generic incenses I've accumulated over the years.
Finally, I received a moonstone and crystal pendant. Breathtakingly beautiful, these stones are a great way to channel moon energy. According to the must-have moon crystal guide (included in the New Moon Wishing packet), moonstone is used for personal reflection, and channeling visions and dreams. Clear quartz is an excellent stone for healing and invigorating overall energy levels. Combining the two stones ought to generate substantial positive vibes for making dreams come true!
The next new moon will occur on my birthday, so you can be certain I will be practicing my New Moon Wishing as I leave the hectic 20s and enter what will hopefully be the amazing 30s. I suppose it's up to me how amazing these years are - after all, if I take an active role in my wishing, I
can
make it happen!
HEY BONUS! Today's Wednesday Word happens to be
OPTIMISM
! What a perfect tie-in to the Sapphire Soul wishing theme! Optimism is all about believing that the best not only
can
happen, but
will
happen. But optimism is only one part of finding success. There's an old blonde joke (sorry blondes) that talks about a woman who keeps praying to win the lottery but despite her devout belief in God's power, she never wins. She asks God why he won't help her win the lottery. God replies "I'd love to help, but first you have to buy a ticket!" Optimism is crucial in making the future as bright as you can imagine, but you have to follow up on belief with action. New Moon Wishing is just one example of how optimism plus action equals an amazing future!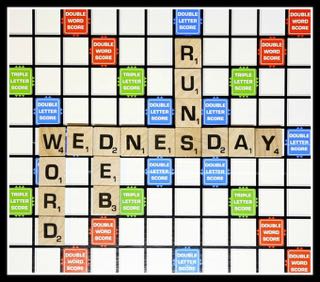 Don't have the
Sapphire Soul
magic in your life yet? First-time orders placed by 1/29 (Friday!) can use code
GARNET
to receive a free garnet stone with your shipment. This is a great addition to the What Color Is Your Love crystal box coming out in February - a delightfully mystical twist on traditional Valentine's chocolates!
Allison Dailey is offer a couple of interesting self-development courses as well - more gear for your "soul toolkit"! You can join her
28-day Dreamcatcher Challenge
, a daily program to create deeper self-understanding and to explore your personal curiosity; use code
28NEWMOONS
for $28 off the enrollment fee. She'll also be leading one-on-one
Desire Mapping programs
, another way to become a co-creator of your own future with personal guidance from a truly sparkling soul! You can also receive $28 off the cost of Desire Mapping workshops with code
28DESIRE
.
Sapphire Soul
is also releasing their first-ever quarterly box starting in March! Described as "boho-chic luxury," the quarterly boxes promise to take subscription boxes to a whole new level of excitement! Curious mystics can check out the first quarterly at a discount, using code
MGODDESS
for $28 off the March quarterly box. Or you can stick with the monthly subscription in March and tap into your inner Moon Goddess instead!
What are you wishing for in 2016? What types of boho-chic items would you like to see in the quarterly boxes? What other types of subscription boxes would you be interested in receiving?